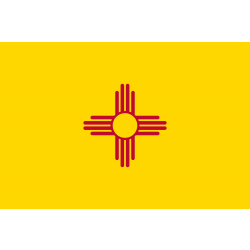 Students who wish to pursue a nursing career in New Mexico will find that the state offers a wide selection of nursing programs. Since the different programs cater to a variety of students, it is important to understand all of the available options in order to make the best choice.

Nursing assistant
For students desiring a quick career path with an immediate return on investment, nursing assistant training is one of the best options. Taking no longer than eight to ten weeks of training, nursing assistant programs give prospective nurses the skills and confidence needed to succeed. Typical responsibilities include bedside care and providing aid to chronically ill patients. Nursing assistants also serve as caregivers to elderly and rehabilitating patients. Schools such as Doña Ana Community College and New Mexico State University – Carlsbad offer a nursing assistant program. With projected job growth of 21% through 2022, aspiring nursing assistants have a very bright job outlook.

Licensed practical nurse (LPN)
Licensed practical nursing programs require more time commitment from students but are well worth pursuing for those interested in taking on more responsibilities. An LPN program typically requires 12 to 18 months of training, longer than a nursing assistant program but not as long as a registered nursing program. Following training, students must successfully pass the national licensure examination. LPNs assume direct healthcare responsibilities like medication administration and therapy. Many public colleges offer LPN certificate programs, including Northern New Mexico College and Luna Community College. Upon graduation, LPNs can expect to earn an average annual salary of $41,000.
Registered nurse (RN)
Registered nurses assume the most independent responsibilities of all the nursing professions. There are two types of RN licensure programs offered in New Mexico: two-year associate's degrees and four-year bachelor's degrees. Students must also successfully pass the national licensure examination. Registered nurses can choose from many different role specializations including patient care, management, therapeutics, and research. Many schools offer these types of programs in New Mexico, ranging from the private school National American University - Albuquerque West to the large public school Western New Mexico University.
Start your New Mexico nursing career today by consulting our comprehensive list below of the state's accredited nursing schools.