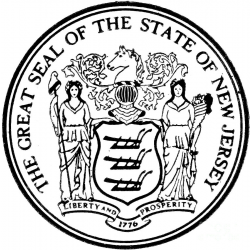 According to the Bureau of Labor Statistics, the number of jobs for registered nurses (RNs) is expected to grow 19 percent from 2012 to 2022. Registered nurses are typically responsible for caring for patients and dispensing medication, although they might also work in schools, prisons, and other settings. To qualify for licensure in New Jersey, RNs must complete an accredited pre-licensure program such as an associate's or bachelor's degree, and they must pass the NCLEX-RN qualifying exam.

The outlook for other nursing roles is similarly rosy. Home, hospice, and palliative care are also expected to grow, driving increased demand for licensed practical nurses (LPNs) and certified nursing assistants (CNAs).

Just like RNs, LPNs and CNAs who want to work in New Jersey must complete an accredited program. They must also pass the relevant licensing examination: the national NCLEX-PN exam for LPNs, and a state examination for CNAs. While their duties have some overlap, LPNs typically focus on administering medical procedures while CNAs ensure that all of a patient's essential needs (like food, water, and hygiene) are well-met.
New Jersey has attractive salaries for all three nursing roles. The state's RNs earn $77,380 per year on average, its LPNs earn $52,810 annually, and the state's CNAs bring home $27,410 per year. The outlook for nursing is bright across the state. The increasing complexity of the world – and of patient care – promise a challenging and rewarding career for nursing staff, in addition to one that genuinely meets people in their moment of need.
So what are you waiting for? With more than 150 different nursing-related programs available in the state of New Jersey, we have compiled a list below to help you get started.