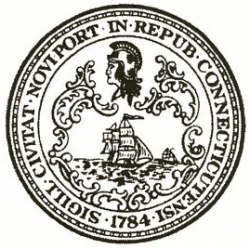 Nurses are extremely important to the healthcare system all across Connecticut, taking on many of the responsibilities traditionally entrusted to doctors. New Haven is home to about 30% of all nursing professionals in the state, making nurses absolutely integral to the medical community in the area. With growing populations in need of care and increasing responsibility in the field, it is essential that nurses have the best training possible.

Certified nursing assistant (CNA)
Certified nursing assistants attend to the most basic level of care for patients, helping them with their everyday needs such as bathing, getting dressed, and eating. CNAs also help licensed practical nurses and registered nurses to provide medical care, take patients' vital signs, and monitor their symptoms. Most CNA programs in Connecticut only take around six weeks to complete, making this a fast and easy way to launch a career in the medical field. It is slightly harder to become a CNA in Connecticut than in other states, however, because Connecticut requires at least 100 hours of hands-on training while the federal mandate is only 75 hours. CNAs in Connecticut can expect to be paid around $13.54 per hour.

Licensed practical nurse (LPN)
Licensed practical nurses provide a slightly higher level of patient care. They interact directly with patients, monitor symptoms, administer medications and injections, and report to registered nurses to provide for their patients' overall well-being. LPN programs only take 12 to 18 months to complete, and are followed by a certification exam. LPNs in New Haven can expect to make around $47,876 per year.
Registered nurse (RN)
Registered nurses are increasingly important for the healthcare system's ability to provide a high level of medical care. They report to doctors and manage a team of other nurses and medical support staff to plan, implement, and assess all levels of patient care. Aspiring RNs have two educational options for their pre-licensure program. They can either pursue a two-year associate's degree in nursing (ADN) or a four-year bachelor of science in nursing (BSN) degree. The associate's degree program enables them to start nursing sooner. However, the bachelor's degree program better prepares them for the challenges of being an RN, gives them an advantage on the job market, and makes them eligible for higher pay. According to the U.S. Bureau of Labor Statistics, registered nurses in New Haven are better paid than most other places in the country, earning around $76,280 per year.
If you are interested in learning more about nursing in New Haven, Connecticut, below you'll find a list of the best nursing programs in the area.