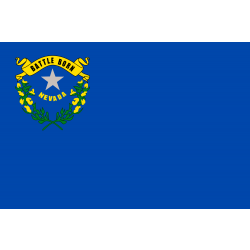 Nurses are the frontline providers of Nevada's healthcare services. They are essential in the delivery of day-to-day patient care in a variety of settings that reach beyond hospitals and clinics. For example, many nurses work in long-term care facilities, nursing homes, health maintenance organizations, and outpatient surgicenters. The need for nurses in virtually every healthcare setting has made nursing the largest healthcare profession in the U.S.

Overview of nursing roles
Nevada has three critical nursing roles: certified nursing assistant (CNA), licensed practical nurse (LPN), and registered nurse (RN). These roles differ in duties, certification requirements, and salaries.

CNA training programs
CNAs typically complete an eight- to ten-week certificate program leading to licensure. Job duties may include dressing, feeding, and bathing patients. Nevada's CNAs earn a median annual salary of $31,000. CNA programs are offered at schools such as Great Basin College, Western Nevada College, and Truckee Meadows Community College.
LPN training programs
LPN certificate programs typically last 12 to 18 months and include more advanced coursework and hands-on training. The job scope is more demanding and may include planning and managing patient care, taking vitals, and recording a patient's medical history. Nevada's LPNs earn an impressive $52,000 per year. College of Southern Nevada, Kaplan College, and Nevada Career Institute offer the state's three approved prelicensure LPN programs.
RN training programs
Nevada's aspiring RNs can choose to pursue either a two-year associate's degree in nursing (ADN) or a four-year bachelor of science in nursing (BSN). RN responsibilities include independently administering medication, making critical patient care decisions, and planning preventative care. Registered nurses in Nevada earn more than $78,000 per year on average. The state has a dozen approved prelicensure RN programs, including a healthy mix of both ADN and BSN offerings.
To help those interested in pursuing nursing as a career, we have compiled below a complete list of Nevada schools offering accredited nursing programs.