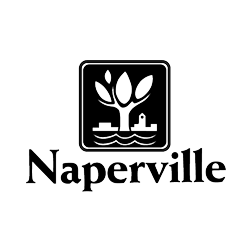 Illinois' healthcare industry is expected to boom in the coming years, as the state sees a 10%+ increase in nursing jobs available by 2020. The Naperville area offers several state-approved programs for students interested in pursuing a nursing career. Graduates can seek employment with major healthcare organizations like DuPage Medical Group and Edward Hospital and Health Services. However, aspiring nurses must take care to select the right training program for their desired role and career trajectory.

Certified nursing assistant (CNA)
Nursing assistants provide bedside care and basic nursing procedures for chronically sick, elderly, and rehabilitation patients in a hospital or nursing facility. There are over 50 CNA certificate programs available in Illinois. The variety of options makes it possible for students to fit classes into busy work schedules and tight budgets. According to the Bureau of Labor Statistics, there are more than 40,000 CNAs employed in the Chicago metropolitan area. High-performing CNAs can earn roughly $30,000 annually.

Licensed practical nurse (LPN)
LPNs provide basic hands-on nursing care in a variety of medical settings, from nursing homes and hospitals to private homes and schools. The LPN's job scope includes wound dressing, collecting samples for routine laboratory tests, and monitoring vital signs. After completing a short certificate program of 12 to 18 months, prospective LPNs must pass a national exam, the NCLEX-PN, to be licensed. The 14,000 LPNs employed in the Chicago metropolitan area have a median annual salary of around $46,000.
Registered nurse (RN)
RNs play an independent role in administering critical patient care, working in tandem with the medical team. Illinois offers four distinct pathways for becoming a registered nurse: a hospital diploma, an associate's degree, a bachelor's degree, or a direct-entry master's degree. Students who have significant existing commitments can often find part-time, evening, or weekend courses at accredited nursing schools. There are 80,000 RNs employed in the Chicago metropolitan area, earning a median annual salary of $69,000. Top performers earn over $82,000 per year.
To assist Naperville's aspiring nurses, we have compiled below additional information on local state-approved nursing programs.