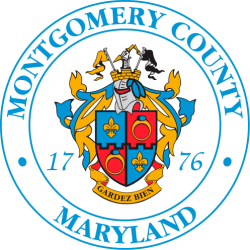 There are three primary types of nurses in Montgomery County, Maryland: certified nursing assistants (CNAs), licensed practical nurses (LPNs), and registered nurses (RNs).

Nursing assistants
Nursing assistants work under the supervision of LPNs and RNs. They need to complete a brief eight- to ten-week certification program in order to become a qualified healthcare professional. A state-administered examination follows this program.

Licensed practical nurses
LPNs are certified upon completion of a 12- to 18-month program, which provides training in anatomy, physiology, medication, and practical patient care. Nurses then obtain a certificate in licensed practical nursing, which means they are prepared to assist RNs in carrying out medical procedures and supervising nursing assistants and orderlies. Their medical responsibilities include administering medication, tests, and basic care to patients.
Registered nurses
Registered nurses are qualified to work as independent healthcare professionals, taking on the responsibilities of deciding and administering treatment. RNs can gain qualification through a two-year associate's degree (ADN), a four-year bachelor's degree (BSN), or a direct-entry master's degree program, all of which are followed by the national examination (NCLEX-RN).
Local schools and employers
Washington Adventist University and Montgomery College offer accredited local nursing programs. Large hospitals in Montgomery County include Montgomery General Hospital, Suburban Hospital, and Washington Adventist Hospital. There are also other healthcare providers in the county such as Holy Cross Health, Kessler Adventist Rehabilitation Hospital, and the Walter Reed National Military Medical Center.
Typical salaries
According to BLS data for Montgomery County, there are 6,280 individuals registered as nursing assistants, earning an annual salary of $28,730. The 2,800 licensed practical nurses in the county receive an average annual salary of $50,910. Registered nurses constitute the largest nursing profession in the county, with 8,170 nurses receiving an average salary of $75,520 per year.
To begin your career as a nurse in Montgomery County, Maryland, consult our list of the best local programs below.