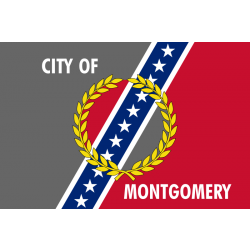 Alabama offers an impressive number of educational options for aspiring nurses. The state includes a wide range of nursing programs including nursing assistant (CNA) certification, licensed practical nurse (LPN) certification, an associate's degree in nursing (ADN), and a bachelor of science in nursing (BSN).

Like most other states, Alabama has a growing healthcare community which means more job opportunities for various levels of nursing practice. In the city of Montgomery alone, there is an increasing number of full-service hospitals, outpatient clinics, and nursing homes that regularly hire nursing program graduates with various levels of expertise. According to the US Bureau of Labor Statistics, nurses' annual salaries in Alabama range from $18,370 for CNAs to $63,970 for registered nurses.

Montgomery's nursing schools cover almost the entire gamut of programs. Auburn University at Montgomery, H Councill Trenholm State Technical College, and Troy University in Montgomery offer programs ranging from CNA certification to a BSN degree. In fact, Auburn University in Montgomery also offers a master's degree in registered nursing to meet the growing demand for postgraduate-educated nurses.
The first step towards a nursing career is enrolling in a school that offers the most appropriate career program. We've compiled below a thorough list of the top nursing colleges and universities in Montgomery, Alabama.