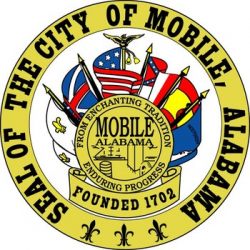 In Mobile's challenging yet rewarding healthcare field, nurses constitute the largest workforce. They take on varied roles in the medical field and are very much in demand by major employers in the healthcare industry, such as hospitals, medical centers, nursing homes, and school and office clinics.

Pursuing a nursing career in Mobile begins with an understanding of the different roles in the workplace, as well as the educational preparation and training required for each. There are various programs offered for these careers in educational institutions within Mobile, from short academic and training courses to full bachelor's degrees.

The entry-level position for nurses is known as a nursing assistant, offered to those who have completed the certified nursing assistant (CNA) program. The CNA course is a three-month program providing basic healthcare training; it enables graduates to work immediately as an assistant to a licensed practical nurse or registered nurse.
To become a licensed practical nurse (LPN), you will need to undergo more preparation in a 12- to 18-month program that includes classroom instruction and clinical practicum. The program prepares graduates to take the licensure examination that qualifies them for employment as an LPN.
Formal academic training for a professional nursing degree includes a two-year associate's degree in nursing (ADN) and a four-year bachelor of science in nursing (BSN) degree. Both include preparation and review for the licensure exam for registered nurses. Other higher-level academic institutions also offer nursing-related postgraduate studies.
The nursing profession offers promising opportunities for residents of Mobile, Alabama. Based on Bureau of Labor Statistics data, a nursing assistant can expect to earn from $18,450 to $23,690 annually; a licensed practical nurse from $23,350 to $37,040 annually; and a registered nurse anywhere from $46,160 to $59,800 annually. In Mobile, a nurse practitioner – a registered nurse who is qualified for advanced practice and can supervise certain medical conditions in the absence of a doctor – can earn from $66,680 to $91,200 per year.
We've compiled the following list of programs available in Mobile, Alabama, so that aspiring nurses can take the first step towards their new careers.