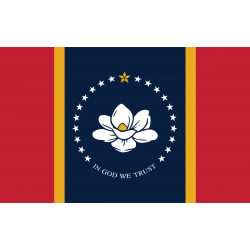 There are many educational pathways available in Mississippi for those pursuing employment in the nursing sector. Nursing salaries in the state range from $20,000 to $150,000 annually, depending on position. Each nursing role has its own educational and testing requirements, which we've detailed further below.

Nursing assistant
Becoming a certified nursing assistant (CNA) is possible through a brief course at a community college or local private school. All schools promise small class sizes and personalized teaching, to ensure that students are fully familiarized with the practical aspects of the CNA role. Mississippi currently boasts a total of 15,000 CNAs, and with demand for nurses expected to increase, this number is likely to continue rising.

Licensed practical nurse
A number of community colleges offer programs leading to qualification as a licensed practical nurse (LPN) in Mississippi. Students can choose to follow either a certificate or associate's degree path, with the latter requiring a longer two-year course of study. To attain licensure upon completion of their studies, LPN candidates must pass the NCLEX-PN national examination.
Registered nurse
A registered nurse (RN) makes independent patient care decisions and is responsible for overseeing the work of CNAs and LPNs. Approximately 15 RN licensure programs are offered by colleges and universities in Mississippi; these programs confer either an associate's, bachelor's, or master's degree upon completion. RN candidates are required to pass the NCLEX-RN national examination before beginning work. The median salary for an RN in the state currently stands at $55,000.
To support those considering a career path in nursing, we have compiled below a list of accredited nursing schools in Mississippi.