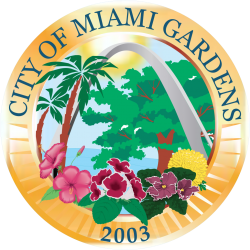 Nursing is America's most popular healthcare profession, with more than 3.1 million registered nurses (RNs) nationwide. Florida has one of the country's largest populations of nurses, including nearly 175,000 RNs. Licensed practical nurses (LPNs) and certified nursing assistants (CNAs) are also plentiful across the state. This is especially true in Miami-Dade County, home to several prominent cities like Miami Gardens. This city offers access to numerous hospitals, healthcare centers, and accredited nursing schools.
There are more than 55 hospitals in or near Miami Gardens. The metropolitan area is also home to prestigious universities like St. Thomas University and the University of Miami, which have a significant healthcare focus. These schools, along with local two-year institutions like Miami Dade College and South Florida Medical College, offer accredited nursing programs at all levels.
For example, St. Thomas University's School of Science offers a traditional bachelor of science in nursing (BSN) pathway and an RN-to-BSN bridge program. South Florida Medical College offers a diploma for aspiring LPNs and an associate of science in nursing (ASN) for aspiring RNs. Many of these programs are accelerated and can be completed in two years or less.
Graduates of accredited nursing schools in Miami Gardens can work at major healthcare providers like Jackson Memorial Hospital, North Shore Medical Center, Memorial Hospital West, University of Miami Hospital, and Memorial Regional Hospital South. Local nursing salaries vary broadly, from approximately $25,000 per year for entry-level roles to $120,000 or more for advanced roles.
Nurse practitioners (NPs) and certified registered nurse anesthetists (CRNAs) typically fetch the highest nursing salaries. Miami Gardens NPs earn an average annual salary of $95,000; those in the top pay quartile can earn $110,000-$120,000 or more per year. The city's CRNAs earn an impressive $188,000 per year.
Registered nurses in Miami Gardens earn an average of $67,000 annually. Those in administrative and managerial roles will frequently receive pay of $75,000-$90,000 per year. Practical nurses and nursing assistants earn $44,000 and $24,000 annually, respectively.
If nursing sounds like an exciting career, consider researching your local nursing school and program options. We've compiled below a comprehensive list of accredited nursing schools in Miami Gardens, Florida, to help you get started.