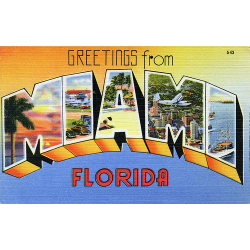 Are you interested in helping people and curious about the nursing profession? Miami has a rapidly growing healthcare sector which creates many opportunities for newly minted nurses. Below we profile the three main nursing roles and the education required for each.

Certified nursing assistant (CNA)
Nursing assistants tend to patients' most basic needs by feeding, clothing, and washing them. They also assist other nursing staff with vital tasks like wound dressing. To qualify as a CNA, one must complete a short certificate course, typically several weeks to a few months in length, and pass the Florida state certification exams.

Licensed practical nurse (LPN)
LPNs carry out medical procedures like sample collection, monitor and record patients' vital signs, and provide direct bedside care and attention. To gain licensure as an LPN, students must complete a certificate program in practical nursing and pass the NCLEX-PN national exam.
Registered nurse (RN)
RNs perform a broad range of independent healthcare tasks. In a given day, an RN may conduct diagnostic tests and analyze the results, administer treatments and medications, operate medical equipment, maintain intravenous (IV) lines, or establish patient care plans. To gain licensure as an RN, one must complete an associate's or bachelor's degree program in registered nursing and pass the NCLEX-RN national exam.
More than 40,000 nursing staff are employed in Miami-Dade County. Local CNAs earn a median annual salary of $22,300, while the area's LPNs earn about $42,400 per year. The county's RNs receive almost $60,000 in annual pay. Nursing graduates can seek employment with major Miami healthcare providers like Miami Children's Hospital, Consulate HealthCare, and Baptist Health South Florida.
To provide a roadmap for Miami's aspiring nurses, we've listed below all of the city's accredited nursing schools and programs.