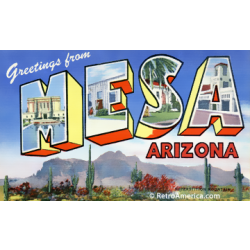 Mesa's nursing profession has several different roles. Each nursing role has a unique job scope and a tailored set of education requirements. In this article, we profile the major nursing roles and their education pathways.

The role of registered nurse (RN) is what typically comes to mind when one thinks of nursing. Arizona's RNs must complete either an associate's degree in nursing (ADN), bachelor of science in nursing (BSN), or direct-entry master of science in nursing (MSN). All candidates must then pass the NCLEX-RN national licensure exam. RNs work in a surprisingly wide range of settings, including hospitals, home care, and even insurance companies.

The licensed practical nurse (LPN) role is one step more junior. Aspiring LPNs must complete a state-approved certificate or associate's degree program in practical nursing. All candidates must then pass the NCLEX-PN national licensure exam. LPNs provide direct patient care, administer procedures, and dispense some medications independently.
The most junior nursing role is the certified nursing assistant (CNA). In the state of Arizona, CNAs are certified by completing a brief state-approved program and passing the state licensure tests. CNAs provide direct bedside care to patients, often assisting them in everyday tasks such as feeding, washing, and exercise. They frequently work in home care settings and rehabilitation centers.
Mesa is part of the Phoenix metro area, where nurses are very competitively compensated. According to the Bureau of Labor Statistics, Phoenix RNs, LPNs, and CNAs earn a median annual salary of $72,640, $52,380, and $28,040, respectively. Mesa's nurses can seek employment with a broad range of local employers, including Southwest Key Programs, Companion Health Group, and Evangelical Lutheran Good Samaritan Society.
To help the aspiring nurses of Mesa, Arizona, we have compiled below a complete list of the city's accredited nursing schools and programs.