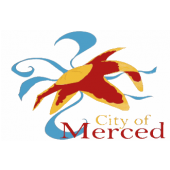 Merced is home to a small community of registered nurses (RNs), licensed vocational nurses (LVNs), and nursing assistants (CNAs) that make a big impact on the city's healthcare scene. With just 790 RNs, 240 LVNs, and 560 CNAs, hospitals and health centers such as Mercy Medical Center, Sutter Health Memorial Hospital, and Children's Hospital of Central California are able to deliver exceptional healthcare to a population of more than 80,000.

RNs perform a variety duties such as treating patients, administering medication, and establishing care plans, while LVNs measure and record vital signs, dress wounds, and collect samples for testing. CNAs handle tasks such as bathing patients, serving meals, assisting with eating, and checking vital signs. To ensure that they have the skills needed to deliver patient care, all positions require a degree or certificate, plus licensure or certification.

CNAs must complete an accredited training program and obtain state certification, while LVNs must complete a state-approved certificate or associate's degree program and pass the national licensure exam. RNs must hold an associate's degree in nursing (ADN), bachelor of science in nursing (BSN), or master of science in nursing (MSN). Successful passing of the national licensure exam is required as well. Employers are demonstrating a growing preference for BSN and MSN degrees, especially for high-level positions.
Currently, Merced-based RNs average $62,290 in annual salary, LVNs earn $46,400 per year, and CNAs typically bring home $24,910 annually.
We've compiled below a list of Merced's accredited nursing schools that offer ADN, BSN, and MSN degree programs, as well as top-rated LVN and CNA certificate programs.