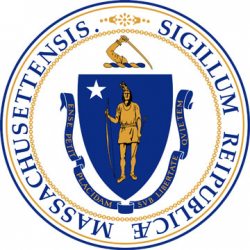 A student looking into nursing education must first decide on a nursing career path that suits his or her interests. In Massachusetts, nursing programs of different certification levels for different roles are offered at a wide variety of schools, including community colleges and hospital-based schools.

Nursing assistant
At the most junior level, becoming a certified nursing assistant (CNA) typically requires completion of a brief certification program that can last from six weeks to several months. Massachusetts is home to over 40,000 CNAs. These nursing assistants typically deal with day-to-day caregiving supervised by a licensed practical nurse. Students in Massachusetts who are interested in becoming a CNA can look into community colleges as well as healthcare training schools such as Medical Professional Institute.

Licensed practical nurse
Massachusetts has over 25 accredited licensed practical nurse (LPN) programs. Aspiring LPNs can look forward to a median annual wage of $53,140 in the state, with some LPN roles earning as high as $60,000. LPN certificate programs typically require 12-18 months to complete, and candidates must also pass a national examination before obtaining a license that must be renewed every year.
Registered nurse
As the largest component of the nursing workforce, the registered nurse (RN) is the nursing role with which most of us are familiar. Massachusetts' educational institutions offer a large number of options for aspiring RNs, including over 40 degree programs at the associate or baccalaureate level. These programs can be found at schools across the state such as Northeastern University and Springfield Technical Community College. RNs can continue pursuing higher education for advanced practice roles such as nurse practitioner, nurse midwife, or nurse anaesthetist.
We've compiled below a handy list of all accredited Massachusetts nursing schools and programs, to help aspiring nurses find a springboard for their careers.