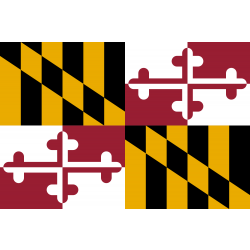 Are you interested in beginning or furthering a career in Maryland's nursing industry? Regardless of your age or experience, Maryland has a breadth of nursing programs that can help you either gain initial licensure or enhance your existing career.

There are four nursing roles in Maryland's healthcare industry. They are, in order of increasing seniority: certified nursing assistant (CNA), licensed practical nurse (LPN), registered nurse (RN), and advanced practice registered nurse (APRN). CNAs can attain licensure by completing a brief eight- to 12-week certificate course. They typically assist LPNs and RNs with basic patient care tasks. LPNs must complete a 12- to 18-month certificate course and pass the NCLEX-PN national exam. LPNs take vital signs, administer medications, chart medical records, and perform other aspects of bedside care. RNs in Maryland must hold an associate's, bachelor's, or direct-entry master's degree and pass the NCLEX-RN national exam. RNs independently administer many healthcare activities under the supervision of a physician. APRNs typically hold a master's degree in their chosen field of specialization. These areas of focus include nurse practitioner, nurse midwife, and nurse anesthetist.

Maryland offers attractive employment prospects for all nursing roles, although compensation increases significantly with education. For example, the state's CNAs earn a median annual salary of $27,620, while its LPNs receive $50,550 in average annual pay. Maryland's degree-holding RNs make over $70,000 per year, and APRNs can earn $90,000-180,000 annually depending upon specialization. Local employers include private healthcare facilities like Meritus Health and Mercy Medical Center, as well as government facilities like the Department of Veterans Affairs.
To help Maryland's future nurses understand their numerous options, we've provided below a comprehensive list of the state's accredited nursing schools.