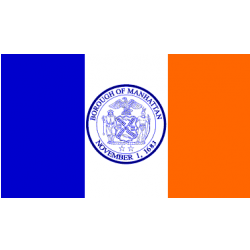 With a population of over 94,000 registered nurses (RNs), 20,000 licensed practical nurses (LPNs), and 58,000 certified nursing assistants (CNAs), the New York City metropolitan area is a great place to begin a nursing career. While the opportunity for success is promising – particularly in Manhattan – nursing requires special skills that may only be obtained through the proper combination of education and training.

Registered nurses typically hold an associate's degree in nursing (ADN) or a bachelor of science in nursing (BSN). Many RNs also pursue a master of science in nursing (MSN), and all must successfully pass the national licensure exam before practicing. Graduates of these programs are prepared to treat patients, administer medications, operate medical equipment, and establish care plans for the sick and injured. Because bachelor's and master's degree programs require a greater amount of advanced study and additional clinical hours, BSN- and MSN-holders are in higher demand at top hospitals and healthcare centers across Manhattan.

Licensed practical nurses record vital signs, clean and monitor equipment, and dress wounds. LPNs must complete an accredited certificate program and successfully pass the national licensure exam before practicing. Certified nursing assistants provide hands-on patient care and perform routine tasks such as feeding patients, bathing them, and helping them use the restroom. CNAs must complete a brief state-approved certificate program.
Graduates of Manhattan's top nursing schools are prepared to seek positions at major hospitals and healthcare centers throughout the borough. These include New York-Presbyterian Lower Manhattan Hospital, Mount Sinai Hospital, Lenox Hill Hospital, Beth Israel Medical Center, and New York-Presbyterian Morgan Stanley Children's Hospital.
To aid Manhattan's aspiring nurses, we've compiled below a comprehensive list of the borough's best nursing schools and programs.