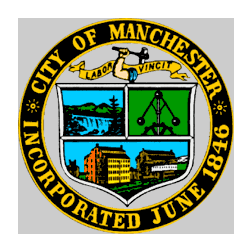 Each aspiring nurse must choose which nursing position is the best fit for her career aspirations. Broadly speaking, nurses can pursue one of three roles: certified nursing assistant (CNA), licensed practical nurse (LPN), or registered nurse (RN). Each role carries a unique job scope and requires a significantly different investment in one's education.

Certified nursing assistant
CNAs are the first line of care for the sick, injured, and elderly. They help patients to eat and dress, assist with hygiene care, and provide medication reminders. New Hampshire's CNAs must complete a brief training program of eight to ten weeks, and they must pass state certification exams. Nursing assistants in the Manchester and Nashua areas earn a median annual salary of $28,400.

Licensed practical nurse
LPNs provide basic care as well, but they also perform a range of medical functions. Common duties include checking vital signs, dressing wounds, and monitoring medical equipment. New Hampshire's LPNs must earn a certificate in practical nursing, which requires 12-18 months of study, and they must pass the NCLEX-PN national licensure exam. LPNs in the Nashua and Manchester areas earn about $47,400 per year.
Registered nurse
RNs perform the most independent nursing role. They supervise a patient's overall plan of care, manage a team of more junior nursing staff, and perform critical medical tasks like administering medications and intravenous lines. New Hampshire's RNs must earn either an associate's degree, bachelor's degree, or direct-entry master's degree in professional nursing, and they must pass the NCLEX-RN national licensure exam. RNs in the Manchester and Nashua areas earn a median annual salary of $65,300.
Local employers such as the Department of Veterans Affairs, Elliot Hospital, and Dartmouth-Hitchcock Manchester are frequently hiring new nurses to their ranks. To help the future nurses of Manchester and Nashua, we've profiled below the area's accredited nursing schools.