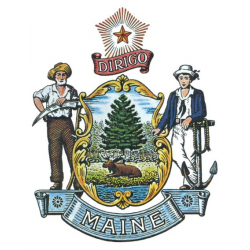 Nursing is a career that offers rewarding work, job security, opportunities for advancement, and high salaries, and there is currently a high demand for nurses in Maine. There are also nursing schools and programs in the state to set you on track to become a certified nursing assistant (CNA), licensed practical nurse (LPN), or a registered nurse (RN).

Certified nursing assistant (CNA)
CNA programs only take several weeks to a few months to complete, making this the quickest and easiest way to jump into a career in nursing. CNAs are responsible for the basic everyday care of patients, assisting them with eating, getting dressed, and basic mobility, as well as monitoring their symptoms and taking their vital signs. In Maine, there are approximately 9,480 CNA jobs, which generally pay between $21,150 and $27,980 per year.

Licensed practical nurse (LPN)
LPN programs generally take 12 to 18 months to complete, and require you to take more advanced courses such as biology and pharmacology. In addition to providing patients with basic care, LPNs monitor symptoms, administer medications and injections, and perform first aid and CPR. LPNs can work in hospitals, doctors' offices, extended care facilities, and private homes. In Maine, there are approximately 1,300 LPN jobs, which generally pay between $36,050 and $45,430 per year.
Registered nurse (RN)
There are a few different options for RN pre-licensure programs. One option is to become a diploma nurse; however, while this was common in decades past, this route is quite rare today. The program involves working full time as a nurse at a facility with a nursing school. A more common choice today is to work toward an associate's degree in nursing (ADN) or associate of applied science in nursing (AASN). Both types of associate's programs take two years to complete for full-time students. The best option for remaining competitive as an RN on the job market is to pursue a bachelor of science in nursing (BSN), which is a four-year degree program. In Maine, there are approximately 13,890 RN jobs, which generally pay between $52,320 and $72,560 per year.
For the convenience of aspiring nurses, below you can find a comprehensive list of accredited nursing schools in Maine.