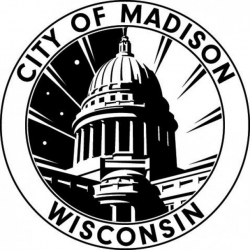 Madison boasts a number of stellar colleges, including University of Wisconsin and Madison Area Technical College. These schools offer several certification options for students interested in joining the booming nursing industry. Before embarking on a career, prospective nursing students must select the appropriate program and complete the certifications required to practice.

Registered nurse
Working together with the medical team, registered nurses (RNs) play a critical role in administering patient care. There are two pathways to become an RN in Wisconsin: a two-year associate's degree in nursing (ADN) and a four-year bachelor of science in nursing (BSN). Students with work commitments can often find part-time evening courses offered at local schools. According to the Bureau of Labor Statistics, there are more than 7,400 RNs employed in the Madison metropolitan area with typical salaries between $62,000 and $84,000 per year.

Licensed practical nurse
Licensed practical nurses (LPNs) provide fundamental patient care such as wound dressing, collecting samples for routine laboratory tests, and monitoring vital signs. Wisconsin's LPNs must complete a 12- to 18-month certificate program before gaining licensure to practice. The 1,080 LPNs employed around Madison have a median annual salary of about $43,000.
Nursing assistant
Certified nursing assistants (CNAs) provide bedside care and some basic nursing procedures for chronically sick, elderly, and rehabilitating patients. Wisconsin's community colleges offer streamlined CNA certificate programs that students can fit into busy work schedules and tight budgets. There are 2,800 CNAs employed in the Madison metro area who command a median annual salary of $28,000.
To provide a more detailed view, we have compiled below a comprehensive list of Madison schools that offer state-approved nursing programs.