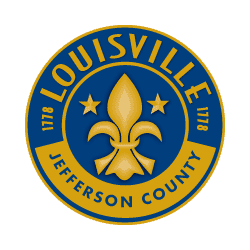 If you are a naturally caring person, you should consider entering the nursing profession. There are a wide variety of roles available at various levels of educational preparation. Below we've outlined some of the main career options within the nursing field.

Certified nursing assistants (CNAs)
As a CNA, you assist patients with everyday needs such as eating, bathing, dressing, and taking medications. To become a CNA, you must complete a brief (i.e., several months in length) certificate program and pass a state certification exam. In the Louisville area, you could expect to earn around $24,280 per year as a CNA.

Licensed practical nurses (LPNs)
LPNs provide for basic care like CNAs, but they are also responsible for a greater share of their patients' medical care including drawing blood and changing IVs. To become an LPN, you must complete a 12- to 18-month certificate program and earn national licensure. Louisville, Kentucky- based LPNs typically earn an average annual salary of $38,540.
Registered nurses (RNs)
Registered nurses are responsible for how a patient is treated overall. They formulate, implement, and maintain a plan for their patients' care, and they supervise LPNs and CNAs in the process. To become an RN, you must complete either an associate's or bachelor's degree in registered nursing. In Louisville, you could expect to earn around $59,890 per year as an RN.
Employers in Louisville such as Trilogy Health Services, Consulate Health Care, and the Department of Veterans Affairs are always looking for qualified nursing candidates. If you're interested in launching a new career in nursing, check out the below list of schools located in the Louisville area.