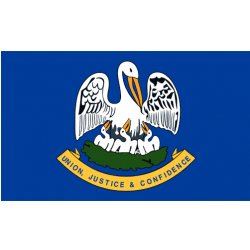 Louisiana colleges have a wide selection of accredited nursing programs, offering opportunities from specialty degrees to a master's degree in registered nursing. Many Louisiana universities offer bachelor's degrees in registered nursing, one of the most popular career paths in the state; there are more than 40,000 registered nurses (RNs) statewide, earning a median wage of $60,380 annually.

The field of registered nursing appeals to a wide range of prospective nurses: those who are new to nursing, those already working in the field, and those who are looking to move up the nursing career ladder. Registered nurses can enhance their careers by becoming advanced practice registered nurses in chosen specialties like nurse practitioner, family practice nursing, nurse anesthetist, and pediatric nursing. Salaries for each of these specialties vary widely. A nurse practitioner in Louisiana can make as much as $108,000 annually, while the salary for a nurse anesthetist can reach $165,690. Registered nurses may also pursue doctor's degrees in nursing science and nursing practice.

Not everyone is looking for extended schooling, however. Licensed practical nurses (LPNs) in Louisiana earn approximately $37,000 a year. While salaries for LPNs are typically lower than those for RNs and advanced practice registered nurses, they can earn certification from accredited colleges within 12-18 months. Nursing assistant certificates can be earned in even less time, with salaries averaging around $20,000 per year.
Louisiana has a variety of programs to offer those interested in pursuing a nursing career. Here is a list of accredited programs in the state.