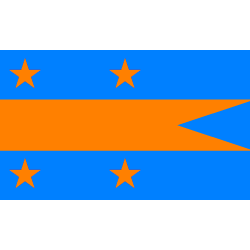 With a population of almost 170,000 registered nurses (RNs), impressive salaries, and hundreds of top-rated nursing schools, New York is one of the nation's best places to start a nursing career. While nursing programs and career opportunities are plentiful throughout the state – especially in Long Island – it still takes hard work and the right education to obtain a lucrative position in this competitive field.

In addition to registered nurse, the most common career paths for aspiring nurses include licensed practical nurse (LPN) and certified nursing assistant (CNA). RNs must be skilled at performing a variety of challenging tasks that include conducting diagnostic tests, analyzing results, and establishing patient care plans. To prepare for these tasks, New York's aspiring RNs must complete either a hospital diploma, associate's degree in nursing (ADN), or bachelor of science in nursing (BSN). All registered nursing candidates must also pass the NCLEX-RN national licensure examination.

Licensed practical nurses care for the sick or injured under the supervision of registered nurses and physicians, while nursing assistants provide hands-on care and perform routine patient care tasks. New York's aspiring LPNs must complete a 12- to 18-month certificate program and successfully pass the NCLEX-PN national licensure examination. CNAs must complete a briefer state-approved certificate program.
Graduates of RN, LPN, and CNA programs in New York will join a large community of nurses that earn some of the highest salaries in the healthcare industry. Long Island is home to 23,800 RNs with a median annual salary of over $82,000. The area's 7,000 LPNs earn over $52,000 per year, and its 14,750 CNAs earn roughly $35,000 per year. These professionals work at top Long Island hospitals and healthcare centers such as North Shore-LIJ Health System, Franklin Hospital Medical Center, Eastern Long Island Hospital, and Mercy Medical Center.
The following is a list of accredited nursing schools in Long Island, New York that offer top-tier programs in all areas of this lucrative field.