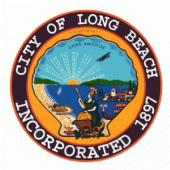 Long Beach, California is in Los Angeles County, which is home to a noteworthy 69,610 registered nurses (RNs), 20,010 licensed vocational nurses (LVNs), and 31,030 nursing assistants (CNAs). While opportunities for nursing professionals are plentiful in Long Beach, the area's top employers are very selective. This means you'll need the right amount of education, training, and experience, plus a license and/or certification.

The reason for this is simple. RNs must perform a variety of challenging duties, from administering treatments and medications to educating patients and the public about medical conditions. To ensure that they have the skills needed to deliver exceptional patient care, RNs must hold an associate's degree in nursing (ADN), a bachelor of science in nursing (BSN), or a master of science in nursing (MSN). Many employers prefer a BSN or MSN.

LVNs care for the sick, injured, convalescent, or disabled under the supervision of RNs, surgeons, and physicians. CNAs provide hands-on care and perform routine tasks under the supervision of nursing and other medical staff. LVNs must complete an accredited, state-approved certificate or associate's degree program and pass the national licensure exam, while CNAs must complete an accredited training program and achieve state certification.
Nursing graduates are prepared to seek lucrative positions at top Long Beach hospitals and health centers such as Long Beach Memorial Medical Center, VA Long Beach Healthcare System, and St. Mary Medical Center. Currently, Los Angeles County-based RNs average $92,230 per year, LVNs average $51,340 per year, and CNAs average $27,330 per year.
The following is a list of accredited nursing schools in Long Beach that offer some of the best RN, LPN, and CNA programs in California.