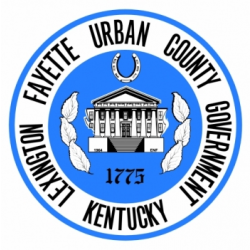 There are several different roles within the nursing field. No matter what level of education you are willing to commit to, there is potentially a job for you. Below we've outlined some of the main career options within the nursing field.

Certified nursing assistant (CNA)
CNAs provide basic patient care, assisting them with everyday needs such as eating, bathing, getting dressed, and administering medications. Aspiring CNAs need only complete an eight- to ten-week program and pass a certification examination. In the Lexington metropolitan area, CNAs typically earn around $24,510 per year.

Licensed practical nurse (LPN)
LPNs provide basic care but are also responsible for such tasks as checking patients' vitals, changing bandages, and drawing blood. LPNs must complete a 12- to 18-month certificate program and successfully pass the NCLEX-PN national licensure examination. Lexington-area LPNs can expect to earn around $38,390 per annum.
Registered nurse (RN)
Registered nurses not only provide medical care, they also formulate, implement, and maintain a plan for their patients' overall treatment while supervising other staff members such as LPNs and CNAs. Aspiring RNs must complete a two-year associate's degree or a four-year bachelor's degree and successfully pass the NCLEX-RN national licensure examination. Lexington, Kentucky's RNs earn roughly $57,460 annually.
With over 10,000 nurses employed by organizations like Centra Healthcare Solutions, Catholic Health Initiatives, and University of Kentucky Hospital, you're sure to find a job that's a good fit for you in Lexington. Check out the list of schools below to find a program and begin your new nursing career.