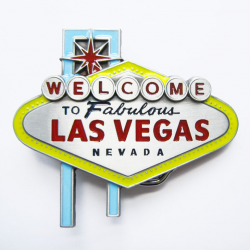 With the demand for nurses far exceeding supply, a nursing career provides job security and attractive pay. Those considering a career in nursing may choose from several schools in the Las Vegas Valley. University of Nevada, Las Vegas (UNLV) and College of Southern Nevada are two excellent public options within the Las Vegas city limits. Just 16 miles away in nearby Henderson, students will find additional options such as Everest College and Nevada State College.

Nursing roles and programs
Certified nursing assistant (CNA), licensed practical nurse (LPN), and registered nurse (RN) are the three most common nursing roles. CNA is the most junior position. These caretakers help patients with day-to-day tasks such as eating, dressing, and bathing. They receive licensure after completing a brief training course and passing a state exam. LPNs may conduct a broader range of medical procedures like dressing wounds, giving injections, and collecting samples for testing. They must complete a certificate program of 1-1.5 years and successfully pass the NCLEX-PN licensure exam. RNs are senior nurses, independently responsible for many aspects of patient care. They may complete either a two-year associate's degree or a four-year bachelor's degree in preparation for the NCLEX-RN licensure exam.

Nursing employment outlook
The future looks bright for aspiring nurses of all stripes. CNA employment is expected to increase 21 percent over the next decade, while LPN employment will grow 25 percent. Employment for RNs will increase a robust 19 percent. The Las Vegas Valley is home to 3,000 CNAs who earn a median annual salary of $33,240. The region's 1,600 LPNs receive close to $53,000 in annual pay, while its 12,000 RNs bring home almost $81,000 annually. All of these salary figures are well above the respective national averages.
If you would like to explore nursing programs in the Las Vegas Valley, take a moment to review our list below of the area's accredited nursing schools.