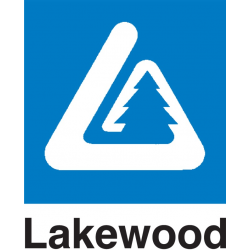 Lakewood has two colleges within city limits that offer accredited nursing programs: Colorado Christian University and Red Rocks Community College. The larger Denver metropolitan area has a number of additional nursing school options. Nursing students can choose one of three career paths depending on their interest and commitment level.

Students seeking a rapid path to employment may pursue licensure as a certified nursing assistant (CNA). Nursing assistants directly care for patients' daily needs under the supervision of licensed practical nurses (LPNs) or registered nurses (RNs). Aspiring CNAs can enroll in a brief certificate program; they must also pass a state-administered examination to be officially certified. The Denver metro area, of which Lakewood is a part, employs 8,800 CNAs with a median annual salary of $29,060.

Individuals who want greater healthcare responsibility can pursue the role of licensed practical nurse. LPNs are trained to perform a large range of procedures, such as administering medicine, under the supervision of a registered nurse or physician. Prospective LPNs must complete a prelicensure certificate program and successfully pass the NCLEX-PN national licensure examination. A total of 2,760 LPNs are employed in the Denver metro area, receiving a median annual salary of $47,500.
Nursing students with the highest commitment level can pursue the role of registered nurse. RNs provide direct care and independently make patient care decisions. They also supervise teams of more junior LPNs, nursing assistants, and orderlies. Aspiring RNs should pursue either an associate's degree or bachelor's degree in professional nursing. Both pathways prepare candidates to take the NCLEX-RN national licensure examination. The Denver metro area employs 23,820 RNs with a median annual salary of $70,870.
To kick-start the careers of Lakewood's future nurses, we have profiled below the accredited nursing schools and programs available in the city.