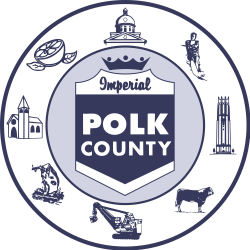 The Lakeland / Winter Haven area of Florida is home to several large nursing employers, such as BayCare Health and Lakeland Regional Health. Nurses in the metro area are competitively compensated. Local certified nursing assistants (CNAs) earn a median annual salary of $23,260. Licensed practical nurses (LPNs) earn $38,380 per year, and registered nurses (RNs) take home $57,700 annually. If you're considering joining the nursing profession in Lakeland or Winter Haven, you'll want to familiarize yourself with these three nursing roles and their education pathways.

CNAs fill an entry-level nursing role. Nursing assistants tend to patients' vital needs like eating, bathing, and companionship, allowing patients to rest and recover comfortably. To gain licensure as a nursing assistant, one must complete a short accredited course, spanning several weeks to a few months, and then pass a state examination.

LPNs perform a broader range of healthcare tasks. They measure and record vital signs, give injections, dress wounds, collect samples for testing, and monitor medical equipment. Florida's LPNs must complete a 12- to 18-month certificate program in practical nursing. They must also successfully pass the NCLEX-PN national licensure exam.
RNs provide direct bedside care to patients, make independent patient care decisions, and lead teams of more junior LPNs and CNAs. Florida's RNs must complete a prelicensure associate's or bachelor's degree program in professional nursing. They must also successfully pass the NCLEX-RN national licensure exam.
To help those launching a nursing career in the Lakeland / Winter Haven area, we've profiled below the region's accredited nursing schools and programs.