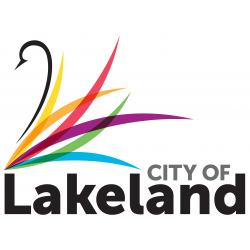 Healthcare is one of the largest industries in Lakeland, Florida, with nursing leading the pack. In fact, the metropolitan area is home to more than 9,000 nurses working in all roles. The most common include registered nurse (RN), licensed practical nurse (LPN), and certified nursing assistant (CNA). Of these, the largest group is registered nurses.
The Lakeland, Florida, area is home to approximately 4,170 RNs. Many of them earned their degree at a local school such as Florida Southern College, Keiser University – Lakeland, or Southeastern University. Collectively, these schools offer programs at all levels. For example, The School of Nursing & Health Sciences at Florida Southern College offers a traditional bachelor of science in nursing (BSN), a RN to BSN bridge program, and a master of science in nursing (MSN).
Accredited by the Commission on Collegiate Nursing Education (CCNE), Florida Southern also offers post-master's certificates for master's prepared nurses who desire to become a specialist in the growth of organized and coordinated health services. Options include family nurse practitioner (FNP), adult-gerontology clinical nurse specialist (AGCNS), and adult-gerontology primary care nurse practitioner (AGPCNP).
For individuals interested in the LPN pathway, Traviss Technical College (TCC) has you covered. Accredited by the Council on Occupational Education (COE) and the Southern Association of Colleges and Schools (SACS), TTC has a 1350-hour practical nursing program that prepares students to take and pass the National Licensure Examination for Practical Nurses (NCLEX-PN). Licensure is required in all fifty states for both RNs and LPNs.
Graduates of accredited nursing schools in Lakeland, Florida, can expect plenty of job opportunities and competitive salaries. There are more than 2,000 healthcare positions available in the metro area, with RNs, LPNs and CNAs averaging $61,420, $41,610, and $24,510, respectively. High performing RNs average between $68,150 and $78,080, while top earning LPNs and CNAs average $47,790-$52,370 and $28,110-$30,980, respectively. 
To start or advance your nursing career, enroll in an accredited nursing program today. We've compiled below a list of accredited nursing schools in Lakeland, Florida, offering nursing programs at all degree levels, to help you get started.