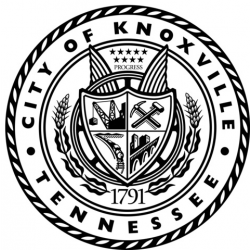 Several of Knoxville's colleges and universities offer accredited nursing programs. These programs run the gamut from brief certificates to intensive bachelor's, master's, and doctor's degrees. The breadth and quality of nursing education make Knoxville a great place to launch one's nursing career.

Types of nursing roles
Aspiring nurses may choose from several different nursing roles. A certified nursing assistant (CNA) fills a junior nursing role that only requires completion of a short eight- to ten-week certificate program, followed by a state-administered examination. A licensed practical nurse (LPN) must complete a 12- to 18-month certificate program and pass the NCLEX-PN, a national licensure exam, before beginning practice. A registered nurse (RN) has three prelicensure education options in Tennessee: a two-year associate's degree, a four-year bachelor's degree, or a direct-entry master's degree. RNs must also pass a licensure examination, the NCLEX-RN, before beginning practice.

Nursing careers in Knoxville
Knoxville's major hospitals, like University of Tennessee Medical Center and East Tennessee Children's Hospital, are constantly in the market for newly minted nurses. Knoxville's smaller healthcare providers frequently hire through nurse staffing coordinators like MedPro Staffing. Nursing compensation grows dramatically with level of education. For example, Knoxville's CNAs and LPNs, who typically hold only a certificate, earn a median annual salary of $22,820 and $35,220, respectively. The city's RNs, who must hold a degree, earn $53,970 per year on average. BSN-educated RNs often earn top-quartile pay of $60,000 and above. MSN-educated nurse practitioners and nurse anesthetists take home $87,780 and $145,130 per year, respectively.
For those individuals considering nursing education in Knoxville, we have compiled below a complete list of local colleges and universities with accredited nursing programs.