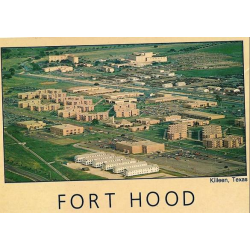 How does one join the ranks of the registered nurses (RNs), licensed vocational nurses (LVNs), or certified nursing assistants (CNAs) in the Killeen / Temple / Fort Hood area? All three career paths require education, but the duration and focus varies substantially by role.

Registered nurses must handle a variety of challenging tasks such as diagnostic testing, administration of treatments and medications, operation of medical equipment, and establishment of patient care plans. Given this extensive responsibility, RNs require the advanced training of a hospital diploma, associate's degree in nursing (ADN), bachelor of science in nursing (BSN), or master of science in nursing (MSN). Indeed, many employers prefer BSN- or MSN-educated nurses, particularly for senior and specialized roles. All Texas RNs must also successfully pass the NCLEX-RN licensure exam before practicing in the state.

Licensed vocational nurses care for the sick or injured under the supervision of RNs and physicians. LVNs must complete a one- to two-year program in vocational nursing that awards a certificate or associate's degree upon completion. All Texas LVNs must also successfully pass the NCLEX-PN licensure exam before practicing in the state.
Certified nursing assistants provide hands-on patient care and perform routine tasks under the supervision of more senior nursing and medical staff. CNAs must complete a relatively brief certificate program (no longer than a few months) to gain licensure in the state of Texas.
Graduates of nursing programs in the Killeen / Temple / Fort Hood area will join a small but growing community of nurses that work at top healthcare centers such as Scott & White Memorial Hospital, Metroplex Health System, Seton Medical Center-Harker Heights, and McLane Children's Hospital. Local nursing salaries are very competitive. The metropolitan area is home to 3,480 RNs with a median annual salary of $65,210. The area's 1,480 LVNs earn an average of $42,120 per year, while its 960 CNAs take home about $23,260 annually.
As a starting point for aspiring nurses, we've listed below all the accredited nursing schools and programs in Killeen, Temple, Fort Hood, and the surrounding area.