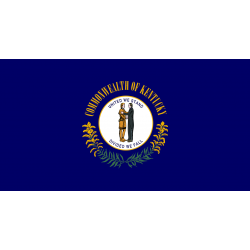 Nursing can be a great career choice for anyone interested in healthcare because there are different career paths within the profession to accommodate people with different financial resources, time constraints, and levels of education. From the quickest and least expensive nursing assistant programs to the time-intensive and expensive registered nurse programs, there is surely a nursing program to accommodate your individual needs and aspirations.

Nursing assistant
As a nursing assistant, you provide for your patients' most basic care, assisting them with everyday needs such as eating and getting dressed. You may also provide basic medical screening, taking patients' temperatures, and monitoring certain symptoms. To become a nursing assistant you only need to complete an eight- to ten-week program, after which you can expect to make about $22,800 annually in the state of Kentucky.

Licensed practical nurse
As a licensed practical nurse (LPN), you would provide for your patients' basic everyday needs but would also be responsible for more of the patients' medical care, such as changing bandages and administering medication. To become an LPN, you must complete a program that can range from 12 to 18 months, after which you can expect to make about $37,000 annually in the state of Kentucky.
Registered nurse
Registered nurses (RNs) provide patients with medical care, but they are also responsible for developing a plan for each patient's care and managing a staff of LPNs and nursing assistants. To become an RN, you must complete either a two-year associate's degree or a four-year bachelor's degree, after which you can expect to earn around $56,700 annually in the state of Kentucky.
These are the basic career options within the nursing profession. However, those who wish to continue their education can strive further to become a nurse practitioner or anesthetist.
If you're ready to start your career in the nursing field, one of the schools below might be the right fit for you.