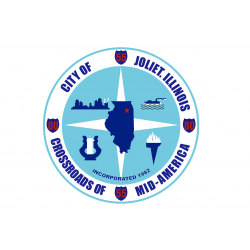 Nurses at all levels play an absolutely critical role in today's healthcare system, and that role is projected to expand in the years to come. According to the U.S. Bureau of Labor Statistics, nursing is one of the highest-growth professions over the next decade. Joliet, Illinois is no exception to this trend. With healthcare employers like Advocate Health Care, Adventist Hinsdale Hospital, Presence Health, and many others in the area, Joliet is a great place to start a nursing career. One of the most important considerations when deciding on a nursing program is the career path to pursue. Below you'll find brief descriptions about each of the main types of nurses to help you settle on the career that is right for you.

Registered nurse (RN)
There are two main educational options for RNs: a two-year associate's degree in nursing (ADN) or a four-year bachelor of science in nursing (BSN) degree. The ADN is a quicker way to begin nursing, but the BSN gives students an edge on the job market and often results in a higher salary. Candidates in either path must also pass the NCLEX-RN national licensure examination. RNs manage a team of other nurses and medical support staff to plan, implement, and assess individualized patient care. There are over 80,000 RNs in the broader Chicagoland area, comprising the majority of the local nursing population.

Licensed practical nurse (LPN)
LPN programs are offered at community colleges and vocational schools, such as Joliet Junior College. They require 12-18 months to complete, and students must then pass the NCLEX-PN national licensure examination. LPNs monitor patients' symptoms, administer medications, and report changes in patient wellness to doctors and RNs.
Certified nursing assistant (CNA)
Also offered at community colleges and vocational schools, CNA programs can be completed in a matter of weeks. This is by far the fastest and most affordable way to start a career in the nursing field. CNAs provide for a very basic level of care, aiding with daily necessities such as bathing, dressing, and eating. Because CNAs are so important to the everyday lives of their patients, they are often perceived as primary caregivers.
Joliet, Illinois has plenty of education and employment opportunities no matter which role is the right one for you. If you want to learn more about starting your nursing career in the Joliet area, take a look at the below list of nearby nursing programs.