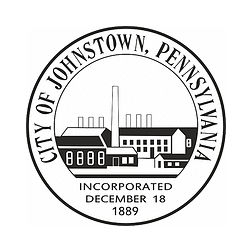 Healthcare is one of the three largest industries in Johnstown, Pennsylvania. The metropolitan area is home to 1,660 registered nurses (RNs), 500 licensed practical nurses (LPNs), 730 certified nursing assistants (CNAs), and 50 certified registered nurse anesthetists (CRNAs). Johnstown is also home to one of the top accredited nursing schools in the region: the University of Pittsburgh at Johnstown. The Pitt-Johnstown Nursing and Health Sciences Division offers a top-ranked bachelor of science in nursing (BSN) and an RN-to-BSN bridge program.
Other accredited nursing schools in Johnstown include Saint Francis University, Mount Aloysius College, and Commonwealth Technical Institute. Collectively, these schools offer nursing certificates and degrees at all levels. These programs prepare graduates to seek positions at major area hospitals and medical centers, such as Select Specialty Hospital and Conemaugh Memorial Medical Center.
Nurses that work in these hospitals can expect competitive salaries. RNs in the Johnstown metro area average $63,320 in annual pay. Salaries for the top-performing RNs can reach $74,000-$80,000 per year. CRNAs are among the highest-paid nurses in the area, with an impressive average annual salary of $146,000.
Nursing salaries are commensurate with the complexity of the position and the level of education required. For example, CRNAs must hold a master's or doctoral degree in nursing anesthesia. Because this is an advanced clinical nursing specialty, CRNAs must pass a national certification exam before practicing. CRNAs administer approximately 43 million anesthetics to patients in the U.S. each year. They perform physical assessments, participate in preoperative teaching, and oversee recovery from anesthesia. They provide services in collaboration with other healthcare professionals such as surgeons, dentists, podiatrists, and anesthesiologists.
Aspiring RNs can follow several potential pathways, including a nursing diploma, an associate's degree in nursing (ADN), or a BSN degree. A license is required in all states, so graduates must pass the National Council Licensure Examination for Registered Nurses (NCLEX-RN). RNs evaluate diagnostic tests, administer treatments and medications, and supervise junior nursing personnel such as LPNs and CNAs. RNs also provide emotional support and advice to patients and their family members, and they educate patients and the public about medical conditions.
If you would like to launch or advance your nursing career, you can start by enrolling in an accredited nursing program. We've compiled below a list of schools in Johnstown, Pennsylvania, that offer accredited nursing programs at all degree and certificate levels.