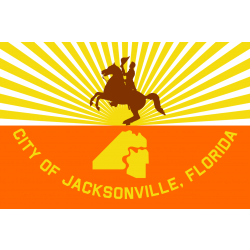 If you are considering joining Jacksonville's nursing profession, you may find yourself initially bewildered by the array of nursing roles available. Below we review in detail each major nursing role and its educational prerequisites.

The most iconic nursing role is the registered nurse (RN). Registered nurses dispense medication, carry out medical procedures, and lead teams of junior nurses in providing bedside care to patients. Florida's RNs must pass the NCLEX-RN national licensure exam after completing a state-approved associate's or bachelor's degree program.

Licensed practical nurses (LPNs) are more junior than RNs. They collect samples for testing, measure and record vital signs, dress wounds, and often prepare and give injections. Florida's LPNs must pass the NCLEX-PN national licensure exam after completing an accredited certificate program of 12-18 months.
Certified nursing assistants (CNAs) meet patients' essential daily needs by helping with vital tasks like bathing, eating, and changing. Training as a nursing assistant takes anywhere from a few weeks to a few months. Florida's CNAs must pass a state-administered exam.
Over 20,000 residents of the Jacksonville metropolitan area work in the nursing field. The city is home to a number of high-quality healthcare providers including the Mayo Clinic, Jacksonville Surgery Center, and Brooks Rehabilitation. Jacksonville RNs earn over $60,000 annually, while the city's LPNs make $42,500 per year and its CNAs earn $23,400.
To help Jacksonville's aspiring nurses launch their careers, we've listed below all of the accredited nursing schools and programs in the metro area.