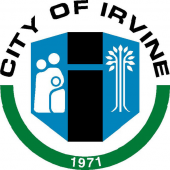 With a population of 18,510 RNs averaging $85,400 per year, 6,120 LVNs averaging $48,690 per year, and 8,450 CNAs averaging $27,450 per year, Irvine is a great place to begin a nursing career. While the opportunity for success in Irvine is promising, nursing requires skills that can only be obtained through the right combination of education and training.

Registered nurses (RNs) typically hold an associate's degree in nursing (ADN), bachelor of science in nursing (BSN), or master of science in nursing (MSN) in addition to a license. Graduates of these programs are prepared to treat patients, administer medications, operate medical equipment, establish care plans for the sick or injured, and execute a host of other advanced duties. Because BSN and MSN programs require more advanced study and additional clinical hours, these degree-holders are in high demand at top hospitals and healthcare centers throughout the city of Irvine.

Licensed vocational nurses (LVNs) record vital signs, clean and monitor equipment, dress wounds and much more. Certified nursing assistants (CNAs) provide hands-on care and perform routine tasks such as feeding patients, bathing patients, and checking their vital signs. LVNs must complete an accredited certificate or associate's degree program and obtain a license. CNAs must finish an accredited training program and obtain certification.
Graduates of top accredited nursing schools in California are prepared to seek positions at major hospitals and healthcare centers in Irvine such UC Irvine Health, Hoag Hospital Irvine, Irvine Urgent Care, and Sand Canyon Urgent Care Medical Center.
The following is a list of nursing schools in Irvine that offer some of the best CNA, LVN, ADN, BSN, and MSN programs in California.