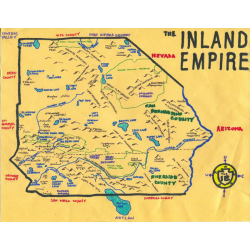 California's Inland Empire, which consists of Ontario, Riverside, and San Bernardino, offers a variety of opportunities for skilled registered nurses (RNs), licensed vocational nurses (LVNs), certified nursing assistants (CNAs), and more. So what does it take to get your foot in the door?

RNs perform a wide variety of duties, from administering treatments and medications to educating patients and the public about medical conditions. They must obtain an associate's degree in nursing (ADN), bachelor of science in nursing (BSN), or master of science in nursing (MSN), plus a passing score on the national licensure examination. Many employers are demonstrating a growing preference for a BSN or MSN degree.

LVNs care for the sick, injured, convalescent, or disabled under the supervision of RNs, surgeons, and physicians. They must complete a state-accredited certificate or associate's degree program and successfully pass the national licensure examination. CNAs provide hands-on care and perform routine tasks under the supervision of other medical staff. They must complete a brief (typically six- to eight-week) training program and obtain state certification.
Nursing graduates are well prepared to join Inland Empire's large but closely knit community of nurses that earn some of the highest salaries in the healthcare industry. The area is home to 23,610 RNs averaging $87,160 per year, 6,140 LVNs averaging $45,570 per year, and 8,160 CNAs averaging $26,130 per year. The region's top nursing employers include Kaiser Permanente Riverside Medical Center, Community Hospital of San Bernardino, Kindred Hospital Ontario, and San Antonio Community Hospital.
The following is a list of accredited nursing schools in California's Inland Empire that offer top-tier CNA, LVN, ADN, BSN, and MSN programs.