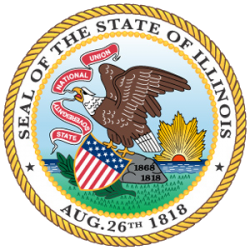 Nursing is generally considered a rewarding occupation, but it does come with its own set of challenges. For those interested in nursing careers, it is important to become familiar with the ins and outs of the job. Nursing can be broadly classified into four main roles: certified nursing assistant (CNA), licensed practical nurse (LPN), registered nurse (RN), and advanced practice registered nurse (APRN). Of these four categories, registered nurses are by far the most numerous. Below, you can learn more about each of these roles.

Certified nursing assistant
CNAs provide basic care by aiding with daily necessities such as bathing, dressing, and eating. CNA certificate programs are very brief; they can typically be completed in a matter of weeks. In Illinois, certified nursing assistants are the second most common type of nurse. They can expect to earn between $20,000 and $30,000 annually.

Licensed practical nurse
LPNs provide for patients' overall well-being by monitoring symptoms, administering medications, and reporting any changes in health or wellness. LPN programs are offered at community colleges and vocational schools, generally requiring 12 to 18 months to complete. In Illinois, licensed practical nurses can expect annual earnings around $50,000.
Registered nurse
RNs administer many healthcare activities independently. They also supervise the day-to-day activities of LPNs and CNAs on their staff. There are two educational options for RNs: a two-year associate's degree in nursing (ADN) or a four-year bachelor of science in nursing (BSN) degree. In Illinois, there are approximately 100,000 registered nurses, making this the most common type of nurse in the state. RNs in Illinois earn $65,000 per year on average, although BSN graduates can garner a significantly higher salary.
Advanced practice registered nurse
APRNs have pursued graduate education, earning a master of science in nursing (MSN) or a doctorate. APRNs are qualified to order diagnostic tests, to prescribe and administer medications, and to take on many of the responsibilities traditionally entrusted to doctors. They can also specialize as nurse practitioners, nurse midwives, or nurse anesthetists. In Illinois, advanced practice registered nurses can expect to earn around $100,000 annually.
Begin your nursing career by exploring the different local education options. To help you start, we have compiled a comprehensive list of accredited nursing schools in Illinois.