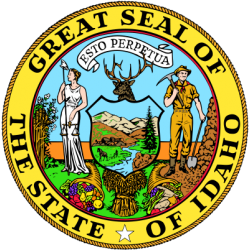 The nursing profession offers a variety of opportunities, ranging from nursing assistants to advanced practice registered nurses. In Idaho, all levels of the nursing profession are currently experiencing robust growth. The United States Department of Health and Human Services projects a 30% deficit in the number of nurses needed in the state by 2020.

Nursing assistant and licensed practical nurse
Due to this high demand for nurses, many health facilities, specifically nursing homes for the elderly, are turning to certified nursing assistants (CNAs) to close the gap. Nursing assistants complete 120 hours, or approximately eight weeks, of classroom training and clinical practicum to earn their certification. Upon completion, a qualified nursing assistant works under the supervision of a registered nurse and, according to the US Bureau of Labor Statistics, earns an average of $22,730 per year.

Another option open to prospective nurses is earning a certificate as a licensed practical nurse. This is a shorter course than the associate's degree in nursing (ADN) described below, requiring only nine to 12 months of training at a community college or technical school.
Registered nurse
Beyond these certifications, an ADN can provide an even more solid career foundation for a nurse. After only two years, an ADN graduate is qualified to take a licensing exam to become a registered nurse and can thus be hired into an entry-level nursing position. Registered nurses earn an average salary of $59,770 per year in Idaho.
A four-year bachelor of science in nursing (BSN) is still the standard of experience sought by many healthcare facilities. Registered nurses who hold a BSN degree also qualify to pursue postgraduate studies in nursing, which can improve their chances of promotion and earning higher wages as advanced practice registered nurses (APRNs).
Below is a complete listing of accredited nursing schools in Idaho which can help you launch your nursing career.