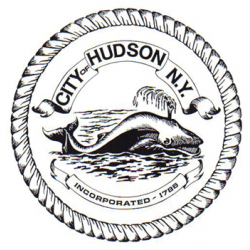 The Hudson Valley includes the New York counties of Dutchess, Orange, Putnam, Rockland, Sullivan, Ulster, and Westchester. This area is home to 94,230 registered nurses (RNs), 58,220 certified nursing assistants (CNAs), and 20,480 licensed practical nurses (LPNs). These professionals earn some of the highest nursing salaries in the United States. For example, Hudson Valley's RNs hold an impressive median annual salary of $83,910. Its LPNs earn $52,110 per year, and its CNAs earn $34,210 per year. These salaries are all $10,000-20,000 higher than the respective national averages.

To land a position as a registered nurse, you will need at least an associate's degree in nursing (ADN) or a bachelor of science in nursing (BSN). Many high-level RN positions require a master of science in nursing (MSN) as well. LPNs must complete a state-approved certificate program of 12 to 18 months in length. CNAs must finish a shorter certificate program, usually several weeks to a few months in length.

With the right education and training, aspiring nurses are well-prepared for the demands of these challenging positions. On a typical day, RNs will perform a wide range of duties that include treating patients, performing diagnostic tests, establishing care plans, and providing emotional support to families. LPNs do everything from measuring and recording vital signs to teaching family members how to care for patients. CNAs frequently help patients with routine tasks such as cleaning, bathing and eating.
The Hudson Valley's hospitals and healthcare centers are constantly seeking to hire well-trained nurses. Some of the region's major nursing employers include Hudson Valley Hospital Center, Northern Westchester Hospital, Phelps Memorial Hospital Center, and St. Peter's Hospital.
If you're ready to begin a career in nursing, feel free to peruse our list below of the Hudson Valley's top nursing schools and programs.