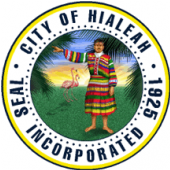 Nursing is an age-old profession. Over the years, several different nursing roles have taken shape. Each role carries a distinct job scope, educational requirement, and compensation scheme. Below we provide more information on each nursing role in the city of Hialeah, Florida.

Certified nursing assistant (CNA)
Nursing assistants help patients with everyday tasks like eating, bathing, and using the toilet. In short, they ensure that patients have a clean and healthy environment in which to recuperate. CNAs qualify for licensure by completing a short, state-approved course and passing the state certification examination. Hialeah's CNAs earn about $22,000 annually.

Licensed practical nurse (LPN)
LPNs administer medical procedures and medication, working in tandem with more senior registered nurses. They also register vital signs and test results. Florida's aspiring LPNs must complete a 12- to 18-month certificate program and pass the NCLEX-PN national licensure exam. LPNs in Hialeah, Florida, earn a median annual salary of $42,000.
Registered nurse (RN)
RNs have greater autonomy than the other nursing roles. They frequently make independent patient care decisions and lead teams of more junior nurses. Florida's aspiring RNs can pursue one of two pathways: a two-year associate's degree or a four-year bachelor's degree. They must also pass the NCLEX-RN national licensure exam. Hialeah-based RNs receive just under $60,000 per year in annual pay.
To help Hialeah's future nurses understand their options, we've profiled each of the city's accredited nursing schools. You'll find them rank-ordered below by students' recent NCLEX test scores.