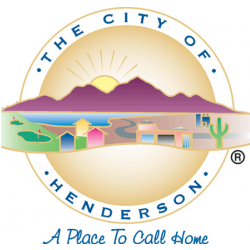 Nursing is the largest healthcare profession in the United States. Henderson, Nevada, is part of the Las Vegas metropolitan area which has over 17,000 licensed nurses, including certified nursing assistants (CNAs), licensed practical nurses (LPNs), registered nurses (RNs), and advanced practice registered nurses (APRNs). Together, these four roles are the frontline providers of patient care, though their individual scopes of practice differ significantly.

Overview of nursing roles
CNAs provide bedside care for patients, primarily in hospitals and nursing homes. They help patients with bathing, dressing, and eating, and they may measure vital signs and record a patient's health concerns. LPNs execute basic medical tasks under the supervision of RNs and doctors. They monitor patient health, change bandages and catheters, maintain patient records, and also handle most services that CNAs provide. RNs coordinate patient care, educate patients and the public about health conditions, and counsel patients and their family members. APRNs are specialists in a critical field of nursing like anesthesia or midwifery. These advanced nurses are the highest-paid of all nursing roles.

Nursing education
Qualifications vary significantly according to the scope of each nursing role. CNAs are the most junior role, requiring just a brief training course of eight to ten weeks. LPNs must complete a 12- to 18-month certificate program which places greater emphasis on hands-on training. Nevada's RNs can pursue one of two licensure pathways: two-year associate's degree or four-year bachelor's degree. APRNs must complete graduate study within their chosen field of specialization.
Henderson's nursing industry
Regardless of nursing role, the robust job market promises attractive wages for all. Henderson's CNAs earn more than $33,000 per year on average, and its LPNs take home approximately $53,000 annually. The city's RNs earn about $81,000 per year, and local APRNs receive almost $88,000 in annual pay. Most of these figures are well above the corresponding national average.
For those who wish to pursue a nursing career in Henderson, we have compiled below a list of accredited local schools with top-tier nursing programs.