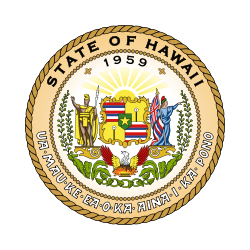 Hawaii offers a variety of educational options for either entering the nursing profession or furthering your pursuits within the field. For existing nurses who'd like to earn a higher salary, both the University of Hawaii and Hawaii Pacific University offer master's degrees and doctoral programs which prepare graduates to practice as one of the state's 200 nurse practitioners. NPs in Hawaii earn an average salary of $103,000 per year.

Many students who are furthering their education in nursing already number among the 10,000 registered nurses (RNs) in Hawaii -- who make up the overwhelming majority of nurses -- and are seeking to distinguish themselves with the career jump. Other nurses, however, choose to end their studies with an associate's degree in nursing (ADN) or bachelor of science in nursing (BSN). The average RN salary of $86,000 is not so bad, after all, and a total of 8-10 years in school is not everyone's ideal.

LPNs, or licensed practical nurses, are also given certification by accredited schools in Hawaii. The certification programs only run 12-18 months, and a fulltime LPN brings in about $45,000 per year. The most entry-level role, certified nursing assistant (CNA), normally doesn't attend university. Community colleges provide CNA certification through six- to eight-week programs, and the typical wages are roughly $30,000 per year in Hawaii.
To help you weigh the time and cost of school against your salary expectations, we've listed below all the accredited nursing schools in Hawaii.