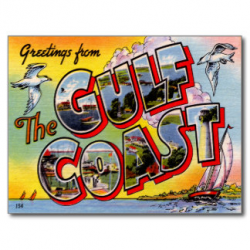 Many nursing job opportunities are available in the Gulfport / Biloxi / Pascagoula area, as local employers like the Department of Veterans Affairs actively seek new nurses to join their ranks. Local nurses are also very well compensated, with a higher median salary for each role than the corresponding state average.

The nursing roles
Nursing employment entails specific patient care responsibilities. Nurses in junior roles normally carry out practical duties under the guidance of a more senior nurse.

Certified nursing assistants (CNAs) gain certification through a course at a local community college or vocational school. They perform basic quality-of-life care duties, like assisting patients with feeding and bathing. Licensed practical nurses (LPNs) and registered nurses (RNs) must complete lengthier educational programs and pass a national licensure exam. Registered nurses who hold a master's degree may qualify as advanced practice registered nurses, who occupy specialized roles like nurse practitioner, nurse midwife, or nurse anesthetist. There are approximately 1,100 CNAs, 700 LPNs, and 2,300 RNs currently employed in the Gulfport / Biloxi / Pascagoula area of Mississippi.
Local employment options
QuadMed, which delivers employer-sponsored healthcare in its clinics, is just one of many local healthcare providers and large hospitals currently looking to hire new nurses. In fact, a wide variety of nursing employment opportunities are available. For example, Amedisys offers healthcare services not in hospitals or clinics, but rather in the homes of its patients.
For those researching nursing education and employment in Gulfport, Biloxi, Pascagoula, and the surrounding area, we have compiled below a detailed list of the top local nursing schools.