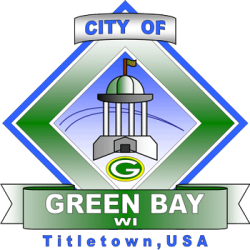 Green Bay offers several accredited programs for students interested in pursuing a career in the city's rapidly growing nursing sector. Aspiring nurses should begin by understanding the different nursing roles, the education pathway required for each, and the career trajectory that nursing graduates enjoy.

Nursing roles
Green Bay's nursing sector has three primary nursing roles: certified nursing assistant (CNA), licensed practical nurse (LPN), and registered nurse (RN). CNAs provide primary care for chronically sick and elderly patients in hospital wards or nursing institutions. LPNs perform a broader range of medical tasks, including wound dressing and vital sign monitoring. RNs conduct an extensive array of healthcare activities independently, and they often lead teams of more junior nurses that work in tandem with physicians.

Education pathways
CNAs must complete a brief certificate program and pass a state-administered exam. Prospective LPNs follow a more rigorous path: they must finish a 12- to 18-month certificate program and pass the NCLEX-PN national licensure exam. Wisconsin RNs have two prelicensure options: a two-year associate's degree in nursing (ADN) or a four-year bachelor of science in nursing (BSN). Candidates in either pathway must pass the NCLEX-RN national licensure exam at the conclusion of their studies. Green Bay's schools provide the broad spectrum of nursing education, from the CNA certificate at Northeast Wisconsin Technical College to the master's degree program at Bellin College.
Local employment data
According to the Bureau of Labor Statistics, there are 1,830 CNAs, 880 LPNs, and 3,260 RNs employed in the Green Bay metropolitan area. Local salaries range from $25,000 annually for CNAs to $37,000 for LPNs and $57,000 for RNs. The city's major healthcare providers, like Ministry Healthcare and Aurora Healthcare, employ nurses of all stripes in their facilities.
To assist those seeking a career in nursing, we have compiled below a detailed list of Green Bay schools that offer state-approved nursing programs.