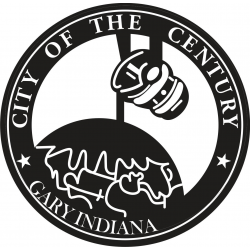 The city of Gary, Indiana, ranks among the top three in the state in number of nursing jobs available, alongside Indianapolis and Fort Wayne. It also ranks near Indianapolis and Elkhart in highest median salaries for registered nurses.

Work opportunities continue to expand for all of the available nursing roles in the healthcare industry. Employers in Gary are constantly in search of certified nursing assistants (CNAs), licensed practical nurses (LPNs), and registered nurses (RNs) to fill their openings. The responsibilities, as well as the preparations, for each of these roles vary, of course, and you will need to consider how much you are willing to invest in your education ahead of time.

The certified nursing assistant program is the shortest path to a nursing career. A CNA attends to healthcare needs of patients, but only under the supervision of a registered nurse or a licensed practical nurse. A CNA program in an accredited school in Gary can be completed in as little as three to eight weeks, after which you will have to take and pass a state-required certification exam. CNAs, according to the US Bureau of Labor Statistics, earn salaries within the range of $19,510 to $27,180 a year.
To qualify to be an LPN, you need to complete a 12 to 18 month program that includes academics and training in the care of sick, injured, disabled, or convalescent patients. As an LPN, you could earn anywhere from $35,830 to $46,060 annually, and your tasks would include documentation of vital signs and administration and monitoring of medication.
RNs are more specialized, having graduated from a nursing program with either a two-year associate's degree in nursing (ADN) or the four-year bachelor of science in nursing (BSN). They have also successfully passed the national licensing exam. In Gary, RNs earn a median salary of $63,240, ranging anywhere from $53,800 to $72,530 annually.
Two of Gary's most prominent nursing schools are Indiana University - Northwest and Ivy Tech Community College - Gary. We've compiled below a complete list of the city's nursing schools to help aspiring nurses jump-start their careers.