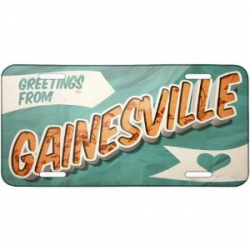 Florida's nurses provide a high level of patient care, taking on many of the responsibilities traditionally entrusted to doctors. This makes nurses essential in today's healthcare system. In Gainesville, there is consistently high demand for nurses at all levels. Below, you can learn more about different nursing roles in the area.

Certified nursing assistant (CNA)
Certified nursing assistants help patients with everyday needs like bathing, getting dressed, and eating. CNA programs are offered at community colleges and vocational schools; they can be completed in a matter of weeks, making this the quickest and least expensive way to start your nursing career. Gainesville has roughly 2,000 CNAs with an average annual salary of $22,000.

Licensed practical nurse (LPN)
Licensed practical nurses have more responsibilities in the workplace and generally provide for a higher level of patient care. LPN programs are also offered at community colleges and vocational schools, but they typically require 12-18 months to complete. In Gainesville, there are approximately 630 LPNs with average earnings around $42,000 per year.
Registered nurse (RN)
Registered nurses assume a high level of responsibility by planning, implementing, and assessing all levels of patient care. There are two educational options for RNs: a two-year associate's degree in nursing (ADN) or a four-year bachelor of science in nursing (BSN) degree. There are roughly 5,500 RNs in Gainesville, earning $59,000 per year on average.
Gainesville is home to large hospitals and healthcare providers such as UF Health Shands Hospital, North Florida Regional Medical Center, and the Malcom Randall VA Medical Center. Whatever program you choose, there are sure to be plenty of job opportunities in the area.
If you're interested in launching your Gainesville nursing career, take a look at the below list of local nursing programs.