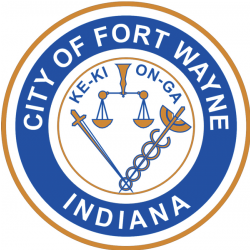 Fort Wayne, a historic business and educational hub in northeastern Indiana, is home to some of the state's top colleges and universities with nursing programs, aimed at providing aspiring nurses with a rewarding career path. As the second largest city in Indiana, Fort Wayne is a great place to start a nursing career, with demand for nurses growing steadily and expected to increase by 22% by 2018.

Nursing colleges have different programs for each level of the nursing profession, from short-term certification programs for nursing assistants (CNA) and licensed practical nurses (LPN) to longer-term bachelor of science in nursing (BSN) and postgraduate programs. Each of these programs must first be accredited by the State of Indiana Board of Nursing (SIBN), except for the CNA program, which is monitored by the Department of Health in Indiana.

Two of the major schools in Fort Wayne that offer a variety of programs are the University of Saint Francis and Indiana University-Purdue University. Each school offers associate's degrees in nursing (ADN), BSN, and postgraduate programs, allowing their students to explore subject areas and electives that are in line with their interests and career objectives.
The University of Saint Francis (USF) is the largest university in Fort Wayne in terms of student population. In 2010, 34% of nursing students that graduated in Fort Wayne came out of USF, most of them from the two-year ADN program, one of the most popular programs for registered nurses in Indiana. In 2013, nurses in Fort Wayne earned an average of $51,180 annually, according to the US Bureau of Labor Statistics.
Below is a list of the top accredited nursing schools in Fort Wayne, Indiana, to help you find the right program for you.