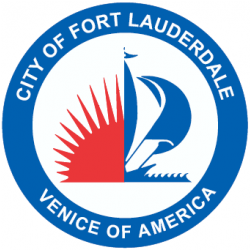 Nurses play an essential part in our healthcare system, providing a high level of patient care and taking on many of the responsibilities traditionally entrusted to doctors. With an expanding healthcare system, the nursing profession is projected to have steady job growth in the years ahead. In Fort Lauderdale, there is a demand for nurses at all levels. Below, you can read brief descriptions of the main types of nursing jobs in the area.

Certified nursing assistant (CNA)
Certified nursing assistants provide basic patient care and help licensed practical nurses and registered nurses with medical tasks, like taking vital signs and monitoring symptoms. Because CNAs spend so much time with their patients, they are often perceived as being the primary caregivers. CNA programs can be completed in a matter of weeks, making this the fastest and least expensive way to start your career in the nursing field. The Fort Lauderdale area is home to 6,000 CNAs with average earnings of $23,000 per year.

Licensed practical nurse (LPN)
Licensed practical nurses provide a more advanced level of care and have more responsibilities in the workplace. LPN programs are offered at community colleges and vocational schools, typically requiring 12-18 months to complete. In Fort Lauderdale, there are 3,000 licensed practical nurses with an average salary of $43,000 per year.
Registered nurse (RN)
Registered nurses help doctors to manage their crowded schedules and oversee a team of other nurses and medical support staff. This is a role for natural leaders and critical thinkers. A two-year associate's degree in nursing (ADN) is the fastest path to an RN career. That said, a four-year bachelor of science in nursing (BSN) provides an edge on the job market and usually correlates with higher wages. Fort Lauderdale has approximately 14,000 registered nurses with average earnings around $68,000 per year.
Whatever program you choose, there are plenty of job opportunities at Fort Lauderdale's large healthcare employers like Broward Health Medical Center and Holy Cross Hospital. To help aspiring nurses choose the best program, we have compiled below a comprehensive list of nursing schools in the Fort Lauderdale area.