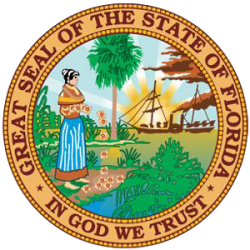 The past decade has seen a steady increase in the quantity and quality of Florida's nursing programs. Nursing is a popular career option in the state, with strong employment prospects and competitive pay. It is important for aspiring nurses to understand the different nursing roles, certifications required, and education programs available.

Nursing assistant
To become a certified nursing assistant (CNA) in Florida, you must be at least 18 years of age, have a high school diploma (or its equivalent), and pass a competency exam. Over 80 Florida schools offer CNA training programs. Students spend at least 120 hours in training plus a minimum of 40 hours in an approved clinical setting. Those concerned about the cost of tuition can inquire with hospitals, nursing homes, or Job Corps about free training programs. Florida schools like Charlotte Technical Center, Chipola College, and Daytona College offer well-regarded CNA programs.

Licensed practical nurse
Aspiring licensed practical nurses (LPNs) must graduate from a Florida-approved certificate program. They must also successfully pass the NCLEX-PN national licensure exam. There are around 150 schools in the state which offer an LPN certificate program. Some of the state's top LPN schools include Atlantic Technical Center, Bradford-Union Area Career Technical Center, and Eastern Florida State College.
Registered nurse
There are several options you can take to become a registered nurse (RN). An associate's degree in nursing (ADN) allows its graduates to pursue entry-level jobs immediately. A bachelor of science in nursing (BSN) prepares its students for administrative roles. BSN graduates can also later pursue a master's degree in fields like specialist nurse, nurse educator, or nurse practitioner. Both the ADN and BSN pathways prepare students to take the NCLEX-RN national licensure exam.
To help you fully consider the options available, we have provided below a comprehensive list of state-approved nursing programs available in Florida.