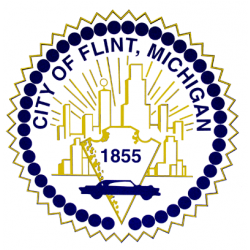 Students entering the nursing profession can choose to qualify as either a certified nursing assistant (CNA), licensed practical nurse (LPN), or registered nurse (RN). Each nursing role has a distinct education pathway.

Certified nursing assistant
CNAs spend a relatively brief amount of time in school before beginning work, typically only a few months. The certificate programs offered at local community colleges are an affordable choice for many aspiring nursing assistants. CNAs in Flint, Michigan, earn a median annual salary of $26,000.

Licensed practical nurse
LPNs typically hold a certificate from a 12- to 18-month program at a community college or vocational school. They must also pass a national examination, the NCLEX-PN, before beginning their patient care duties. In Flint, LPNs enjoy an average salary of $44,000.
Registered nurse
An RN in Michigan must hold either an associate's degree in nursing (ADN) or a bachelor of science in nursing (BSN). An increasing number of students are pursuing the BSN pathway, since healthcare employers often prefer to hire RNs with four years of relevant education. Flint is home to 4,200 registered nurses who earn approximately $67,000 per annum.
Nursing employers in Flint
A variety of nursing jobs are available in Flint, Michigan. Nurses who enjoy one-on-one patient care can pursue employment with Maxim Homecare Nursing, which provides medical care in its clients' homes. Nurses who prefer a more orthodox workplace may enjoy American Mobile, which assigns nurses to hospitals on a rotating basis.
To help students launch their Flint nursing careers, we have compiled below a detailed list of accredited local nursing schools and programs.